We were so excited to find out we were tagged for the Liebster Blog Award. Thank you Lindsay from
three peas in my little pod
! Go check out her blog to find lots of great recipes.
"The origins of the Liebster Blog award are somewhat unclear but the general consensus is that it originated in Germany, Liebster meaning favorite or dearest, to showcase bloggers with fewer than 200 followers. Upon accepting the award the recipient must then pass it on to five more blogs of note."
The rules are simple:
1. Present the Liebster Blog Award to 5 blogs of 200 followers or less who you feel deserve to be noticed.
2. Show your thanks to the blogger who gave you the award by linking back to them.
3. Post the award on your blog.
4. List the bloggers you gave the award to with links to their sites. Leave a comment on their blogs to let them know they've recevied the award.
5. Share five random facts about yourself
Our 5 favorite blogs we think you should take a look at are...
Tiffany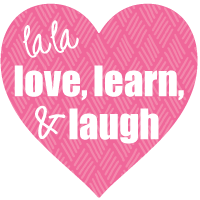 Kelsey
Torie